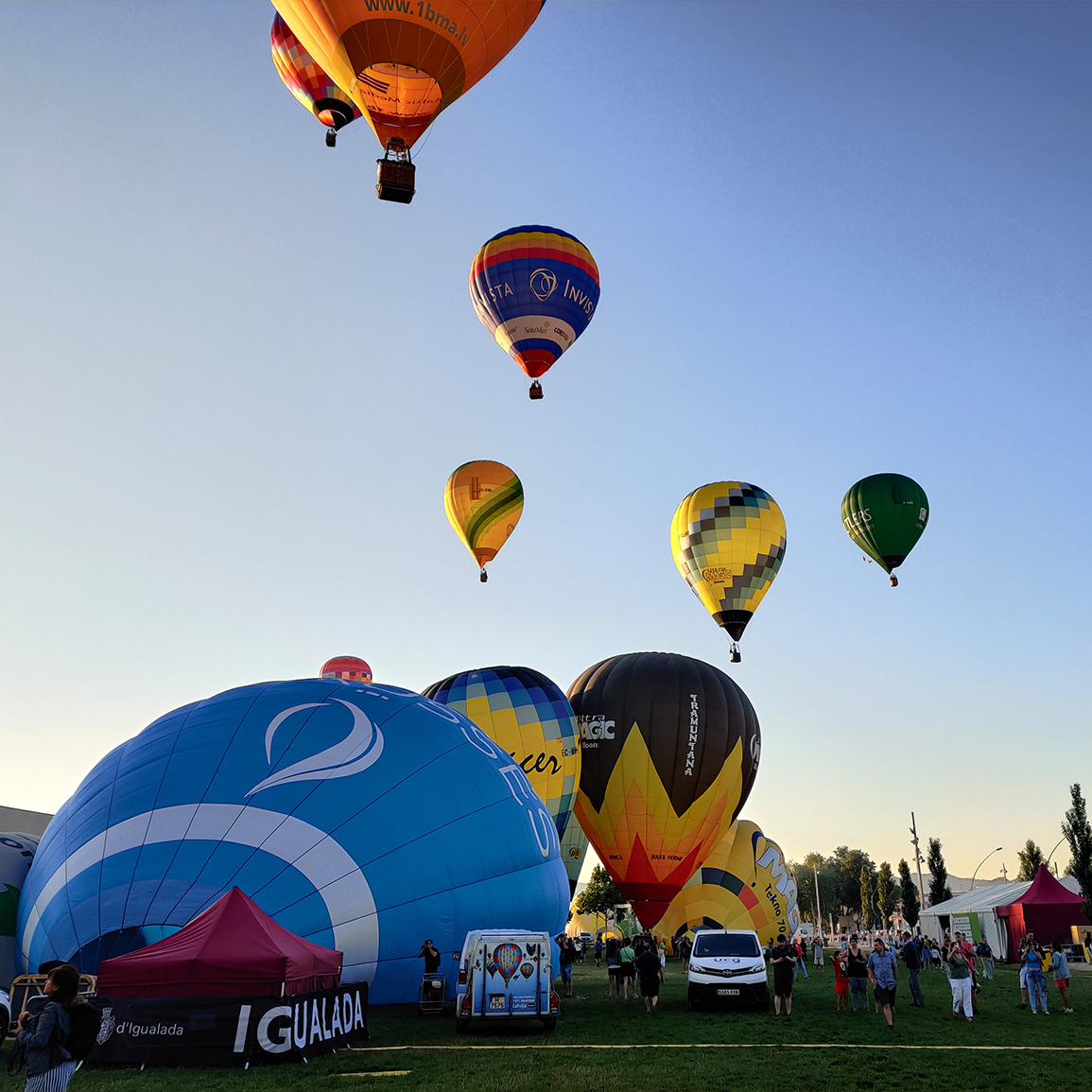 The European Balloon Festival
The European Balloon Festival is an international gathering of hot air balloons that was first held in 1977 in Igualada. Since then, it has become a renowned competition and festival at the European level.
The festival takes place during the first half of July in Igualada and brings together over four days (from Thursday to Sunday) more than 25,000 spectators and over 50 hot air balloons from all over Spain, Europe, and the world.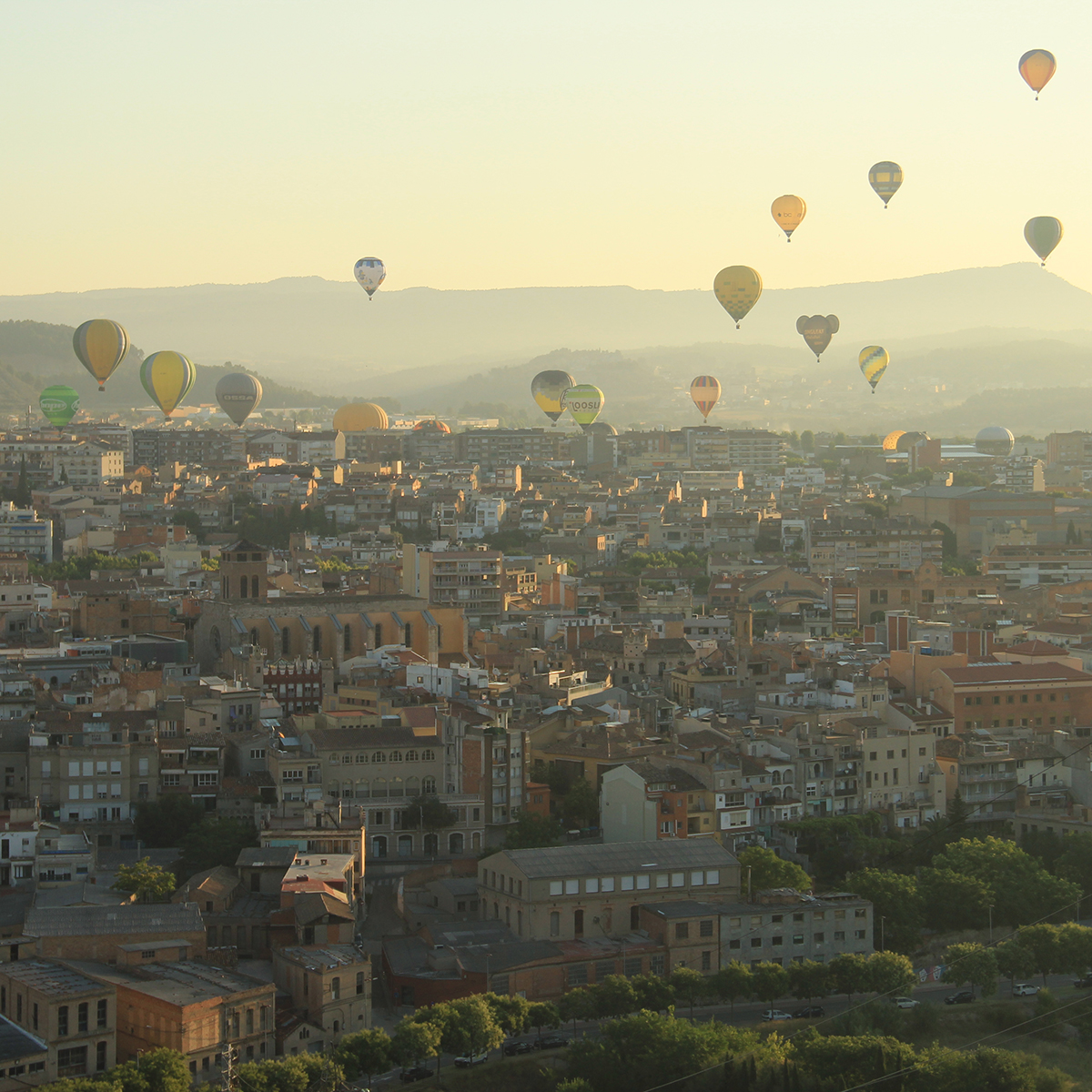 More than just a competition
The European Balloon Festival is a gathering, a competition, a festival that complements the recreational aspect of flight, the beauty of this sport, and the competition. Throughout the festival, visitors can enjoy the spectacle of seeing more than 50 balloons flying simultaneously, participate in various scheduled activities, or take a balloon flight with the participating teams.
Flights, whether for exhibition or competition, take place in the early morning and late afternoon, the times when weather conditions are most favorable for hot air balloon flights.
---
Organizers: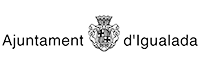 Sponsors: